Nicole Dionne
CEO / Creative Director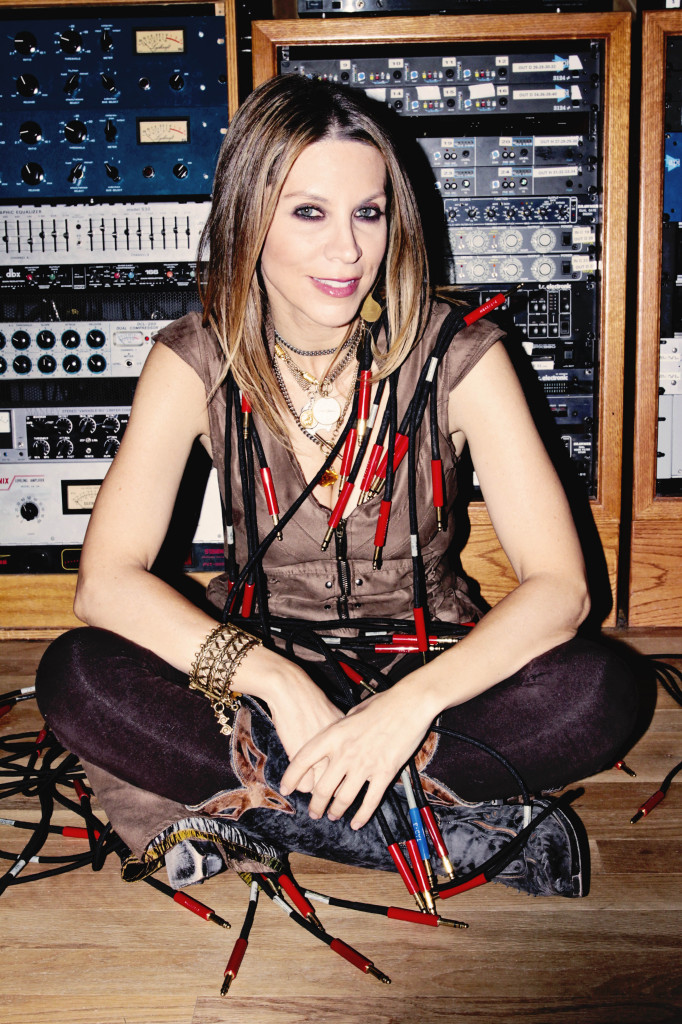 Nicole Dionne founded PrimalScream (Los Angeles/Austin), which for 20 years has been one of the most renown Music Production Companies in the country.
Dionne producers Award-Winning music for Film, TV, Advertising, Branded Content, Trailers, Promos and more. She has been behind work that has received Clios, AICP awards, multiple Top Spots in Shoot as well as Adweek's Top Spots.
Dionne hit the ground running, producing the music behind what has been considered the most revolutionary advertising campaign in history, for BMW Films "The Hire". Dionne worked with top-name feature film directors such as John Frankenheimer, Wong Kar-Wai, Ang Lee, and Guy Ritchie, and the campaign featured actors, Clive Owen, Madonna, Forest Whitaker and Mickey Rourke. With this campaign, Dionne brought on famous musical talent (bands, film composers and the like) and produced their music & songs for the campaign. At the time, this was quite revolutionary, as bands and artists were years away from crossing over into Advertising -something we take for granted today.
Dionne has produced Original Music for Advertising for companies such as Coke, McDonald's, Fruit of the Loom, AAA, Ram, Lexus, Guinness, American Express, Canon, Intel, Gatorade, Nike, Ford, Firestone, Dodge, Bridgestone, Orkin, Wolf, Summer's Eve (recorded an 85 person orchestra and choir), AT&T, Budweiser, Comcast, just to mention a few.
Dionne and PrimalScream were recently awarded "AICP Shortlist" (the AICP Shortlist consists of the voted top 9 commercials of the year) as well as "Best Original Song in Advertising" back to back, for Coca Cola (World-Wide Campaign) and for the 35 million dollar rebranding of The Fruit of the Loom Corporation.
Dionne was brought on as the Music Supervisor and Executive Producer of Original Score, for the Award Winning Film, "The Power Of Two", which was featured in over 30 Film Festivals World-Wide, winning many awards. She also created one of the theme songs for the TV show, "Sons Of Anarchy" as well as worked for FX on a campaign for FX's Award Winning Show "American Horror Story" and has produced music for multiple FOX promos, as well.
Dionne was the Creative Director behind musically rebranding all of Starz Network. This process involved creating over 72 deliverables for the network, with over 40 million viewers on all six channels.
For the 2014 Olympics, Dionne was chosen to produce all of the music for Fruit of the Loom's massive 35 million dollar rebranding campaign. This revolutionary project features 9 spots, for both the General and Hispanic markets, spanning multiple music genres. Dionne scoured the music scene and after considering over one hundred artists. She and the Creative Team selected the perfect up-and-coming talent for the campaign. She not only produced the tracks, but collaborated on the brand's social-media and artist image campaigns to coincide with the rebranding launch on fruit.com. The music on these tracks received tremendous attention, and as well much recognition and multiple awards.
Dionne remains a trusted maverick, constantly looking for the next great sound and band…with PrimalScream and Dionne's creative approach, she brands with a sound that is heard by millions of music lovers. Nicole always strives to work in the most creative environments possible. In Los Angeles, music industry heavy-hitter Jeff Greenberg invited Nicole to move into the world-renowned recording complex The Village. This state-of-the-art recording studio and creative cooperative is home to numerous notable artists; The Rolling Stones, Dr. Dre, Pink Floyd, Smashing Pumpkins, Oasis and many more have recorded and/or mixed at The Village.
Today, Nicole's roster of artists in multiple genres and reads like a who's who of the music industry: Gram Rabbit, Mako, Annie Automatic, Whisper City, Mindy Gledhill, Marc Broussard, Klaus Badelt (Pirates of the Caribbean), Robert Francis, Juliette Commagere, Producer Stuart Brawley (Emmy Rossum), Doug Pettibone (Lucinda Williams), Damon Johnson (Seal and Miles Davis), and Joachim Cooder – to name just a few.